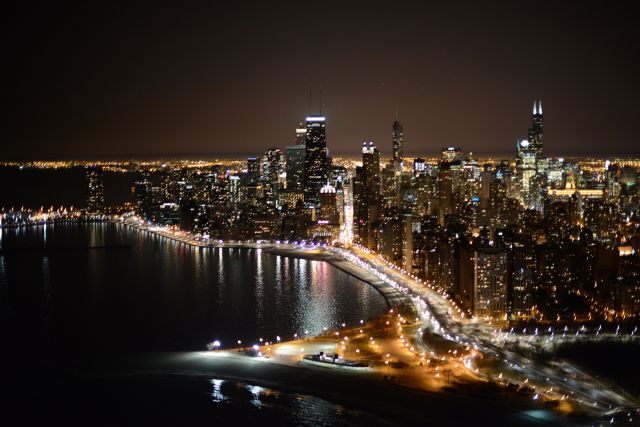 Book Now - Chicago Aerial Tours - $97
A Chicago Airplane Tour is an experience not to miss. This exhilarating flight will give you unparalleled views of one of the most breathtaking skylines in the world. See all the details of the Windy City while riding on the wind.
"Why the airplane?" you may ask. The major advantage of the airplane over the helicopter is cost effectiveness. The reason our helicopter tours cost more is because helicopters burn more fuel than airplanes and cost considerably more to operate per hour than planes.
The value of the Private Airplane Tour can not be matched! It's nothing like a big plane airline flight that you may be accustomed to. It is completely different with sprawling views of the landscape that spans as far as your eyes can see. Our airplane tours fly the same areas, same altitudes, and same speeds for 2 to 3 times longer time than in the helicopter but at half the price!!!
ALWAYS PRIVATE!!! Just you and YOUR guests along with the pilot!!!
Location: Chicago, IL, Phone: 773-466-8687
All pictures posted for this ad!